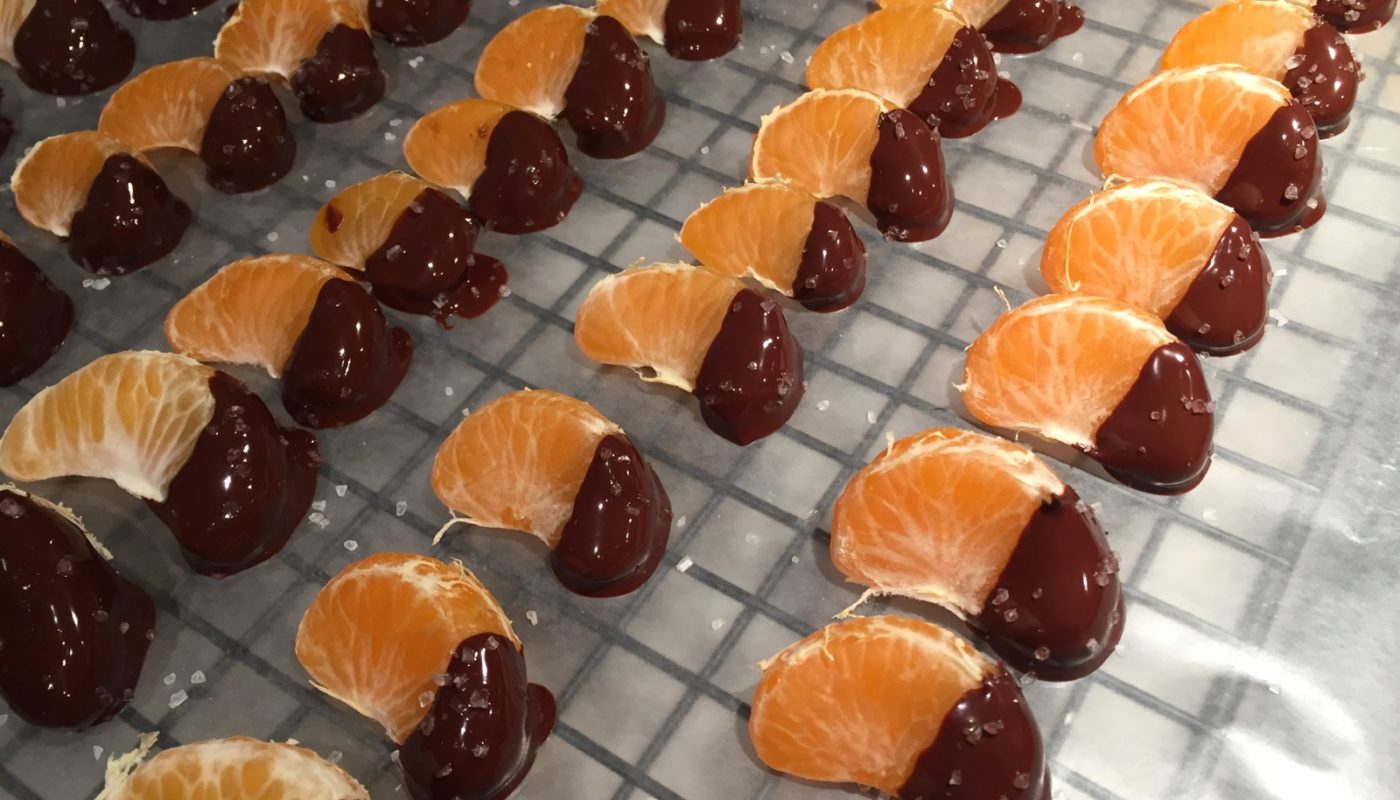 I finished making my seasonal shortbread and had a little more chocolate left over than usual. I hate wasting ingredients—especially CHOCOLATE.
2-4oz Bittersweet Chocolate
Mandarin Oranges (Peeled and separated into wedges)
Sea Salt
Wax Paper
What could I do in a jiffy (and not add to the mess already stirred up in the kitchen)?
Peel some mandarins and DUNK them in CHOCOLATE …it can't go wrong!
1. Start Melting Your Chocolate.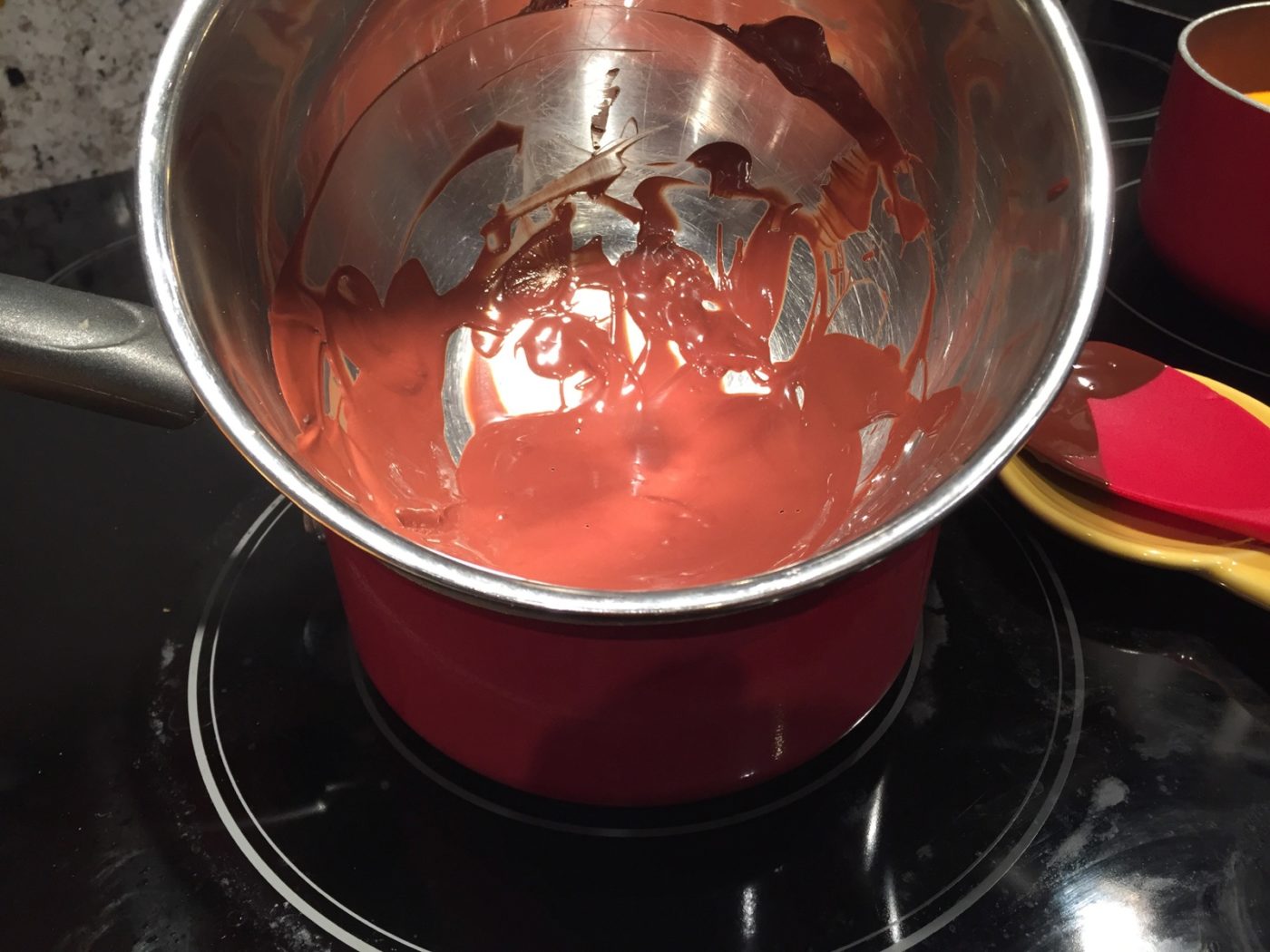 I prefer to use the stove top to melt the chocolate rather than using the microwave. But I know both can work just the same. I prefer the stove, cause after I melt the chocolate, I can just leave it in the bowl over the hot water and it stays nice and melted for as long as I need while I'm dipping.
4. Sprinkle with Sea Salt. Set in the Fridge.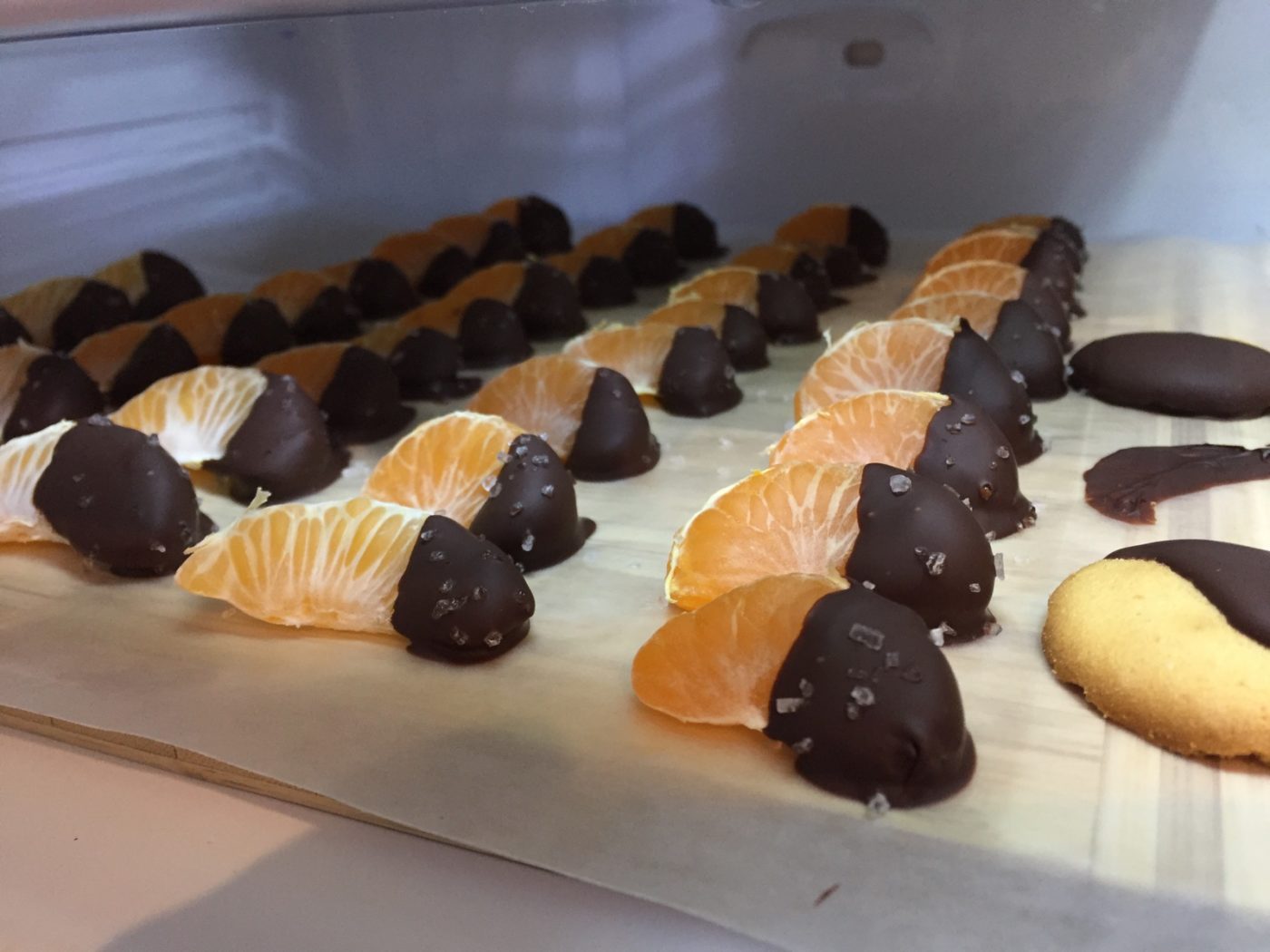 Once you have them laid out, sprinkle them with a little Sea Salt, to taste. Note: If you're doing a HUGE batch of these, you might want to stop and sprinkle the salt on a partial batch before moving on to make sure the chocolate really grabs ahold of the salt before it hardens up too much.
Put them in the fridge (or freezer) for 15-30 minutes.
Serve, or pack them away for later. (I just dump them all into a Tupperware.)